Last week, President Trump deepened his trade war with China by further imposing 10% tariffs on $200 billion worth of consumer goods.  This $200 billion comes on top of $50 billion worth of tariff beginning last June.  These tariffs are meant to pressure Beijing to change its trade practices that Trump sees as unfair, including the theft of intellectual property that has been hurting businesses in the United States.  Beijing has denied these claims by the Trump administration and is fighting back imposing its own taxes on $60 worth of products of the United States.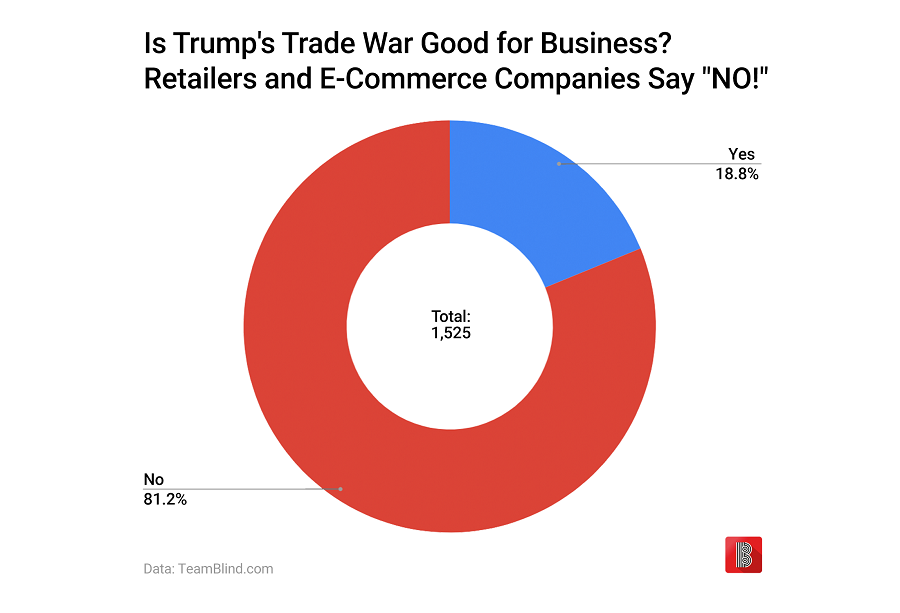 Trump's new tariffs
The administration's new tariffs are believed to increase the costs for U.S. consumers.  Businesses will also be affected, including both e-commerce and retail companies that have increasingly taken advantage of cheaper assembly and manufacturing costs in China.  Retailers caution the new tariffs on goods from Chinese will boomerang back and harm U.S. families and workers.   Over 300 retailers, including:
Walmart;
Gap;
Target;
Kohl's;
Macy's.
Signed a letter opposing these tariffs.  In a press release, National Retail Federation CEO stated these latest tariffs will cause many working Americans and their households to soon wonder why their shopping bills are higher and why their budgets are stretched.
Survey
To find out how employees in both e-commerce and retail feel, users were surveyed who works in the industry.  From 19th of September through the 25th, these workers were asked to answer "yes" or "no" to the following question:
Are tariffs on goods from China good for business?'
Out of over 1500 employees asked, 81.2% of them replied "No".
35 retail and e-commerce
The employees of 35 businesses to a part in this survey including those from:
Macy's;
Target;
Kohl's;
Amazon;
eBay;
Apple;
Wayfair;
Nike;
Overstock;
Gap;
Costco;
Nordstrom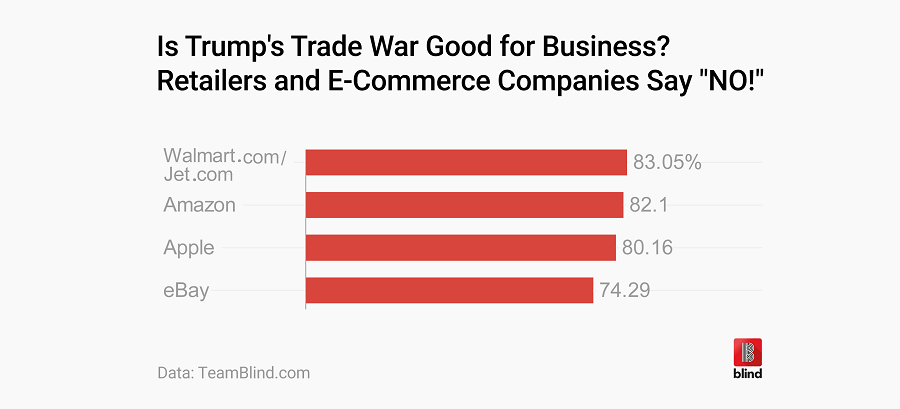 Broken down responses
The most survey taken from the top four U.S. companies – Amazon, Apple, eBay, and Walmart said that tariffs will not be good for business.  Walmart/Jet employees heavily leaned towards this sentiment with more than 83%