I'm not the first nor the last one to say it: SEO is always in a state of change. Over the last year, the changes included Panda and Penguin updates, the growing significance of semantic SEO, the introduction of additional features in AdWords, changes to Google+ and authorship, among others. An easy way to stay current with new SEO information is to read the best SEO blogs written today. However, going through all the SEO blogs published today can be a challenge.
To determine whether an SEO blog is worth your time, it should talk about the most current SEO news and information, as well as give you insights on how it will impact your business in a practical way. Excellent SEO blogs separate themselves from the typical blogs by not only reporting the SEO news, but also analysing it and providing "how-to" articles, videos, and guides.
I think you see my point: I filtered out a handful of the top blogs posted below that meet this criteria and offer excellent possibilities to help you improve your SEO. The following are currently the best SEO blogs written today. I read them daily.
This is naturally a blog that always has something to offer. It always stays fresh, it's always accurate, and it's always a blog that you must closely read. However, it is primarily the source of the most recent news from Google. It will not provide you with suggestions on topics you seek to study and learn about. To improve your SEO skills you will need to read other blogs as well.
Considered to be the best SEO blog written today, it appears to offer something for everyone. It is the first blog to publish breaking news. Since it publishes multiple articles on a single topic, you will be able to get any question answered by reading this blog. While it uses the same writers daily, they write about a wide variety of topics.
This blog is one of the leading blogs on the Internet for SEO. This is one of the main sites I go to and I really like its web design. Although Search Engine Land is usually the first to post breaking news, Search Engine Watch does a bit more. It not only publishes the news, it also appears to post the news more often and includes more information. You should read both blogs because both of them will be a big help.
This blog uses a lot of guest writers, so you will always see articles on a variety of subjects, written with unique viewpoints. It will report the news, similar to Search Engine Land and Search Engine Watch, but this blog is more enjoyable to read because it has videos, interesting comments and by far the most detailed content published today.
Since 2004, Moz has been a presence in the SEO world, publishing several excellent reference books for those new to SEO. They also produce a good amount of higher level guides with a lot of detail so any type of small business should be able to take advantage of its information and advice. While they don't publish SEO news as much as other blogs, they examine most of the common subjects regularly.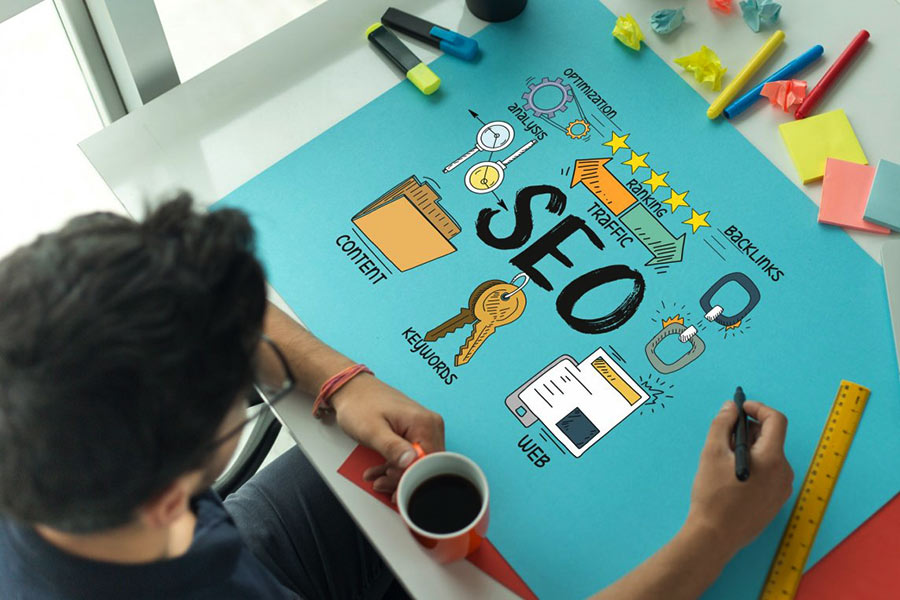 This is a great one because it is an extremely comprehensive blog that is centered around data and metrics. While they write about topics beyond SEO, they post a sufficient amount, so you will always see several SEO-related articles every week that should help you. If you want to read a blog that has detailed content and writes about all sides of a subject, this blog is guaranteed to help you.
This is a very useful SEO blog because it tries not only to teach you everything you need to know about SEO, but also it communicates how it directly relates to you. So, you won't simply read SEO news and commentary, but you will be given the practical ways and the tools to make it a reality on your website. In essence, this is a superior blog that's aimed at giving sound advice about improving your site's SEO.
SEMRush is much more than a blog. It provides one of the leading SEO site audit tools today. They really are knowledgeable and a great resource. They sometimes feature guest authors, and the blog is frequently updated with the most current information. Similar to HigherVisibility, you will see a good amount of advice on this blog that you can put to good use.
This blog has improved a lot because it has a renewed focus on content. Similar to KISSmetrics, this blog not only has SEO articles, is also provides excellent information and advice to improve your SEO practices. Since content is very critical to the success of your SEO, you should not forget reading this blog regularly.
The best reason to read this blog is the manner in which it is written. The articles are written in a conversational, "humanized" way, which makes them easy to read and understand. Go to the Marketing blog to discover the SEO advice. However, HubSpot has other useful blogs on subjects such as sales, academy, web design, etc. that I recommend you read.
Certainly, there are numerous quality SEO blogs on the Internet that I haven't placed on this list. If you have a favorite blog that's not on my list, please write a comment below and tell me what you really like about the blog.