With supply chain enterprises, businesses can source for raw materials and other components that are needed to create and deliver a product or service to various customers. Some applications can be integrated into transportation and logistics for improved performance.
Below is a list of supply chain enterprises software that businesses can adapt to aid the flow of work process inventory from the point of production to the point of consumption.
EMERGE App
It is a cloud-based, broad order management application suite that provides record management platform, multiple channel order with an easy accounting solution for its users.
This software can be used by organizations that fall within these categories; wholesale, distribution and online e-commerce, with flexible payment plans available for businesses of different scales. Users of this App have the advantage of easy customer management. The app records all customers' payment statuses, provides the ability to put financial restrictions for individual customers and an idea of previous customer interactions including sales and quotes.
With EMERGE App, records can be modified, tracked or transferred between sections of the warehouse. Physical and actual inventory is updated automatically when a change occurs. This app provides unique platforms that manage your inventory from sales, purchase to delivery. With this app, users can view the previous price, use multiple units of measurements, group products by categories or brand, create product catalog and set selling price.
EMERGE App also has accounting features for debit and credit note creation, payment tracking customer account generations, and invoice creation. Listed is a summary of the features of EMERGE App; Quotation, purchase order, invoicing, Exchange and returns, Account payables, delivery, customer management, products and costing, reporting, sales order and inventory.
EMERGE App is available for free with a limited offer of 10 sales/order per month. However, for only $29.90 every month, users can get to enjoy the premium and unlimited package.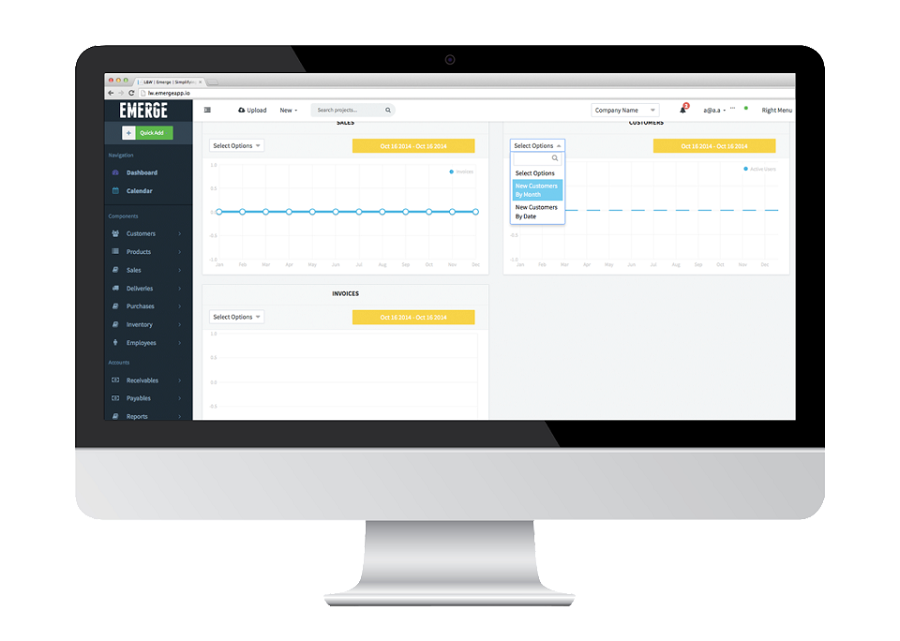 Shipstation
It is an online platform where retailers bring in and manage their orders. It has a multiple user selling channels that enable users to import data and integrates with several shopping cart app and marketplaces to ensure timely fulfillment.
This software can be integrated with, BI tools, payments gateways, email providers and a choice to add your preferred service or pick up for free. This system gives users the ability to implore an app that tracks, ships and manages data from mobile devices.  Shipstation has the following features; Automatic order recovery from different sales channels, Calculation and comparing of shipping rates in real time, printing labels and packing slips, email confirmation and tracking options, branding of shipping emails, labels and packing slips and processing of your returns with a click of a button.
ShipStation also offers various price plans for different business online retailers to choose from.
Freightview
It is easy to use premium software for freight haulage management. It provides features such as tracking, booking, analyzing and comparing shipments with carriers. It checkmates downtime, overpayments and it aids orders and turnaround time. Freightview can organize pick up, provide an invoice of lading, thereby saving money and time. Data on each shipment is collected and reported for better visibility and evaluation of carriers by the software.
It provides the ability to view all negotiation charge in a single location, without visiting multiple carrier websites. The software currently only supports LTL freight within the United States and to and from Canada, without any limitation to the number of users you can add to the Freightview account. A summary of the features of this software includes; Product catalog, Print bill of lading, Shipment tracking, Reports and analytics, pickup scheduling, API access, multiple user and location, and direct rates comparison.
Freightview offers a 30-day free trial without requiring you to enter any credit card information, giving you complete control over the shipping processes.
Acctivate
It is an inventory management and enterprise resource planning platform (ERP), which is specifically used by organisations that use Quickbooks and similar programs. As an inventory management software, Acctivate has a number of useful features.  To begin with, it assists companies to manage acquisitions and distributions. It also features oversees monitoring of shipped and packed materials and inventory matrix such as serial number assignment, bar-coding, kitting and project tracking.
The software also features tools for warehousing, shipping, purchasing, marketing, customer service, reporting, and sales.  Other important features of the Acctivate software includes; catch weight management, credit management software, decision support tool, inventory forecasting software, multi-currency, process manufacturing software, traceability, wholesale distribution, and landed cost.
The pricing plan for Acctivate depends on a 3-user base system identified by the client. Interested buyers should contact Acctivate for a price quote.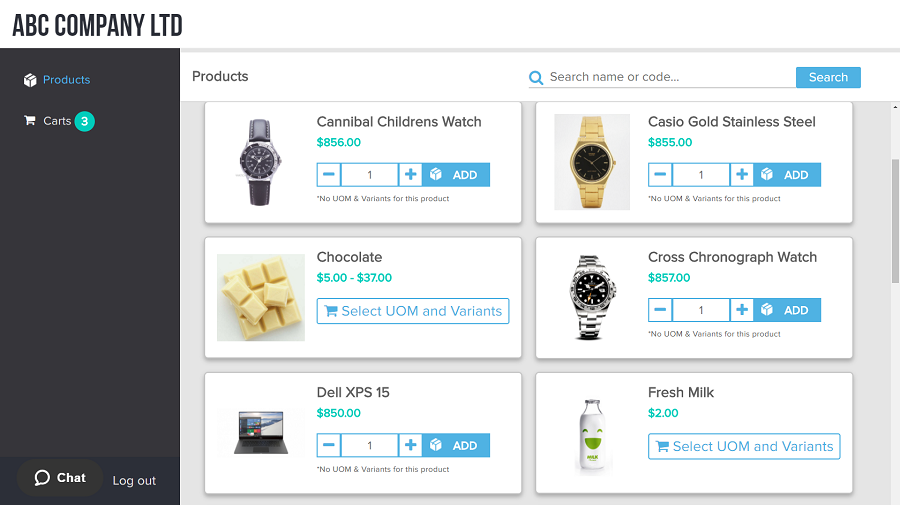 Halo BI
It is a total business intelligence solution equipped to help businesses generate revenue, improve efficiency and enhance productivity and competitiveness using a dependable up to date data. Companies can come up with smart business decisions from good quality insights from report analysis, which can help guide their businesses to success.
This software enhances the use of some refined technology such as cloud computing, information dissemination, data cleansing, mobile access, big data access, and aggregation. It is an easy to use platform that provides employees with adequate tools necessary to analyze, access and break down information in real time for improved decision making. This enables workers to perform better, thanks to an easy and more seamless process. Some other features of this software include,
Inventory planning, financial analytics, supplier management, demand planning, visualization, reporting and analytics, sales and operation planning, data warehousing automation, delivery plan, procurement, supply chain planning, operations, manufacturing, big data, order to cash and big data.
A free demo is available for this software on request to test if the software is a fit for your business. However, you will have to contact Halo BI for a price quote of its premium services.
Tradogram
It is easy- to- use and cost-effective cloud-based safe procurement management solution made for decision makers and buyers to enable them to to be in full control of their procurement process. This application enables them to control cost, maximize their expenses and manage suppliers efficiently.  You can effortlessly hook up with your suppliers at a reduced cost. This software also helps to obtain equipment from your item database, which can be gotten from other sources such as websites and catalogs based on your specifications.
Budgets and approvals from departments can be set, to give you complete control. Tradogram allows you to establish and put your planning goals, realize your objectives, and be in complete control over your procurement processes.
The purchase order automation feature can create and track purchase orders. Its supplier communication feature negotiates with suppliers through the system, using request forms and the internal request forms can be used to send internal purchase requests to certain persons to complete the purchase on their behalf. A list of other features Tradogram offers includes; strategic sourcing, Purchase-to-pay, inventory management, project management, delivery tracking, customization option and enabling/ disabling any feature.
Tradogram pricing plan offers a free package for single users and a premium package for the enterprise; $15/user/month or $10/user/month (annual billing)
Theses software all aim to aid the day to day supply chain management process of various businesses. Directly, these apps have enabled global networking for managing supply chain and represent an easy to use platform for decision-making sharing and real-time inventory management.