I find it interesting Apple places the health warning in their legal section. Perhaps the reason is if you have any ideas of seeking legal recourse for health related damages, if you have been holding your cell phone next to your body, the usage instructions are clear.
"Keep the BlackBerry device at least 0.59 in. (15 mm) from your body (including the abdomen of pregnant women and the lower abdomen of teenagers) when the BlackBerry device is turned on and connected to the wireless network." – Blackberry Bold 9930
"To reduce exposure to RF energy, use a hand's ­free option, such as the built ­in speakerphone, the supplied headphones, or other similar accessories. Carry iPhone at least 10mm away from your body to ensure exposure levels remain at or below the ­tested levels. Cases with metal parts may change the RF performance of the device, including its compliance with RF exposure guidelines, in a manner that has not been tested or certified." – Apple iPhone 5
"Body-worn SAR testing has been carried out at a separation distance of 1.0 cm. To meet RF exposure guidelines during body-worn operation, the device should be positioned at least this distance away from the body." – Samsung Galaxy S5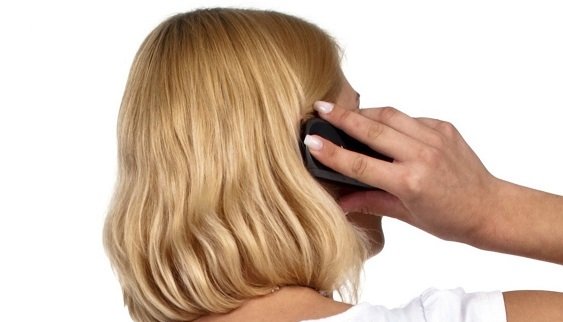 Will I stop using my iPhone? No. But I do use mine safely. I use a front shielded phone case that has been specifically constructed to block cell phone signals directed out of the front of the phone towards my brain. You can visit www.CruzCases.com for more information.
No bracelets, rings, necklaces, drinks, patches placed on your phone block the cell phone signals transmitted out of the front of your phone, except a properly constructed phone case.
"I do not use back mounted protected cases as they will reflect back the signal towards your brain and increase your exposure!"
When all else fails, distance is your best friend. Use your speaker.
Benton, EMF, Health Awareness Consultant